3D Printing and the IT Industry
3D printing in the IT industry, while niche, plays a specific custom role which we tailor to each client's needs and requirements to the job. Laminar currently use 3D printing to come up with mounting solutions for our clients who have a condition that the standard mounting equipment cannot support.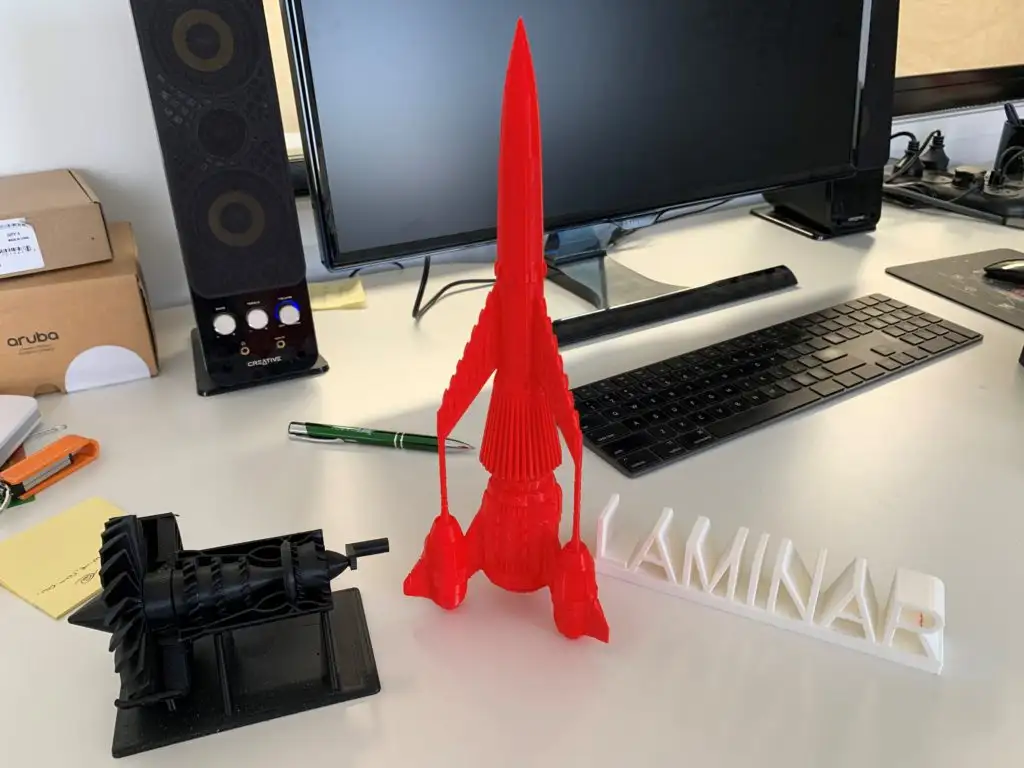 As an initial example, the above photo shows a Thunderbird 3, Turbo Jet engine and Laminar Letters. These where the first tests to see the quality of product we could create with different materials, (they are also cool models!) While there was some initial difficulty in learning the proper heat settings for each material we soon learned and so could apply the technology within our work.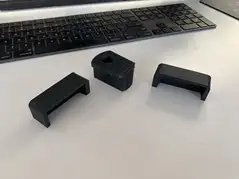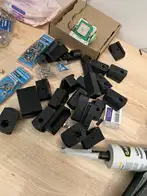 The above images are the end product of our first mounting solution for Aruba iAPs. They were made using ABS plastic as we found in testing it was the all-round strongest to use. During testing phase we had to create many prototypes as we had to make sure the sizes where all perfect so they would fit onto the Aruba mounting system, however once finalised, the end design allowed us to pitch the Aruba iAPs on 2 axis.
The image on the right also shows how many items we had left after two large prints of our mount solution for Aruba iAPs. It shows that we can make many of these at once – simply by adding lots of them to the print file. We now have lots of stock and also use some to test the life time of them.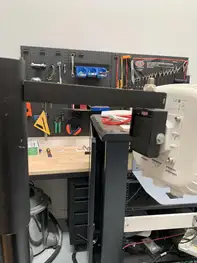 This is one of the end solutions for the Aruba multi-axis mounting system we created. This one is a pole mounted solution. The 3D printed mould attaches to the iAP, using aluminium U-brackets and aluminium extrusion to mount to a pole. This was one of the deployed solutions to allow the Aruba 367 or 377 iAPs to have a multi-axis pointing direction.
With our 3D printed mounting solutions we have implemented, it has allowed for a much more elegant and practical solution than the standard equipment may not be able to offer. We can print a wide range of materials to suit the installations requirements, i.e. indoors, outdoors. Laminar has worked with only a couple of access point mounting systems, but we are always looking out for new ways to improve the mounting of access points that our clients require.
- By Jack Kepper